O/C 9218
One of the great friendships I acquired through the network of Mustang fanatics is my buddy Kevin Bauer, better known as "Dedpedal". He persuaded me into racing in the NMRA (National Mustang Racers Assocication) for the 2002 season. I had never raced in an event. Not even local bracket racing. I decided to run my car in the Open Comp class along with Kevin. Soon I became a Dedpedal Racing teammate along with Tim Hixson, Jeff Lange, Tim Duncan, Ian Mullane, Kyle Keezer, Terry Reeves and Rob LaSota.
Atco, NJ 2002
My first event in the NMRA was in Reynolds, GA at Silver Dollar Raceway. Craig Newport of Cincy Speed offered to trailer me to the race and Paul Meredith went along. We arrived Friday night and I was anxious to make some passes during the test and tune session since this would be my first run on slicks. After we were unloaded, tech'd in and changed tires I made my way to the staging lanes. It was at this moment I realized what this racing stuff was all about. I am sitting in the staging lanes next to some of the biggest names in heads-up Ford drag racing. I couldn't believe I was parked right next to Mike Murrilo, Donny Walsh and many others considered to be the best of the best.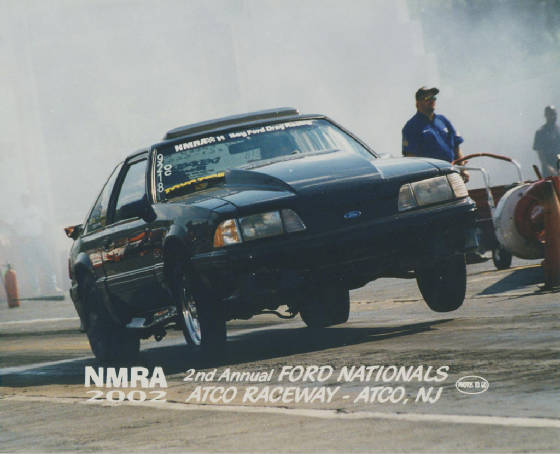 My first race was disappointing, being knocked out in the first round to the eventual runner-up in O/C. May 2-4 was the weekend that NMRA rolled into Columbus OH. I packed the car up and drove it to National Trail Raceway for my second race. I managed to go three rounds there. During the third round, my shoelace wrapped itself around my clutch pedal thus ending my weekend. So if you ever see me racing at an event, you'll know why my shoelaces are tucked in or duct taped. LOL!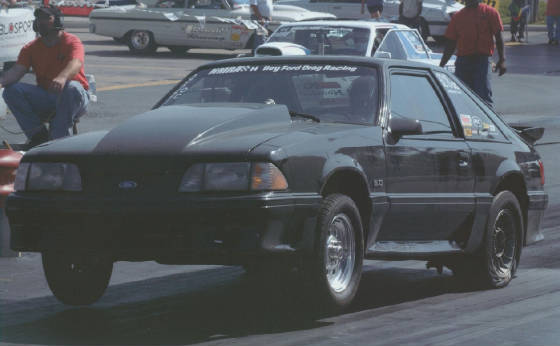 Bowling Green, KY 2002
The trip to Atco NJ and Reading PA were both very grueling, long and draining but I would do it again in a heartbeat. An unexpected misfortune in my garage prevented me from taking my own car to Reading PA but fellow DPR member Tim Hixson let me use his '95 GT to go after some points.
Heading into the last race in Bowling Green, KY, I was sitting in the #10 spot in points. All I needed was to make a round or two to keep the #10 spot and earn a jacket which was given to the top ten in each class. As fate would have it, it was not to be. I finished up #12 out of over 160 and was pretty happy with my performance in my first year of racing.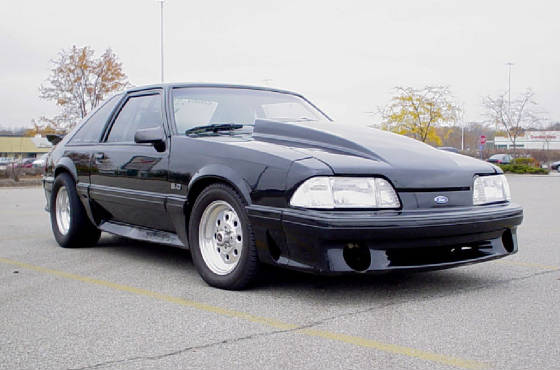 back to the streets - fall '02