More strip than street?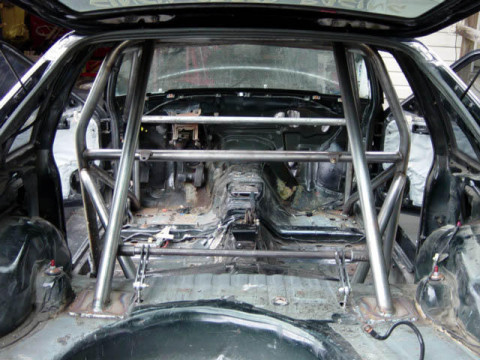 Performance Automotive 10 pt cage
Jason Smith and Vernon House from Performance Automotive were called upon for the roll cage, anti-roll bar and window net. They received the car in January of 2003 and their work was completed in March. Jason has been quite successful in his business and also competes in NMRA's Super Street Outlaw class. Jason also helps several racers tune their chassis and knows quite a bit about how to make a car hook on the track.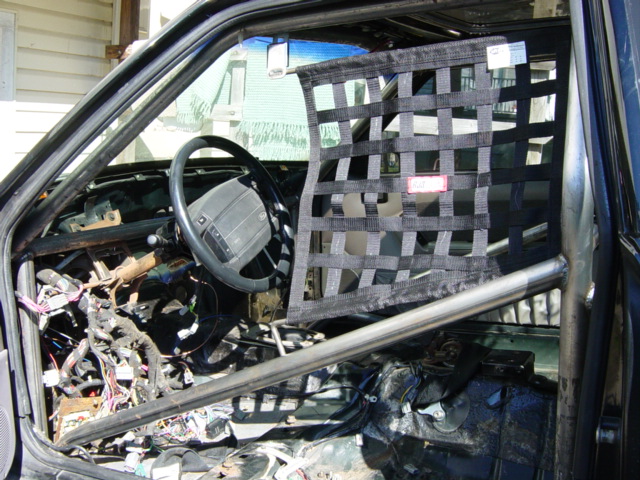 window net
The weekend after I got the car back from PA, I finished stripping it and getting it ready for paint. The painter received the car in April. Six months later, no work was done to it so I took it back from him. I had to take him to court and garnish his wages to get the $1000 back that I gave him to get started. All I needed was the car painted so I could put it all back together. Little did I know that this was the beginning of a long drawn out process.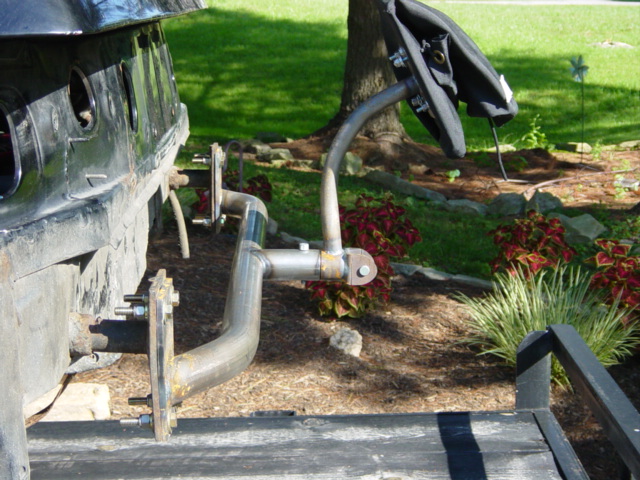 Rigid Race Cars parachute mount
While the car sat at my house awaiting the next painter, I decided to have my parachute mount crafted. I had actually had one ordered from a company out west but after 6 weeks of waiting I called and cancelled the order since they couldn't complete it within a reasonable amount of time. About this time I heard of some local fabricators - Rigid Race Cars. Bill Shreve and Rob Lewis did a most excellent job and delivered exactly what I was looking for.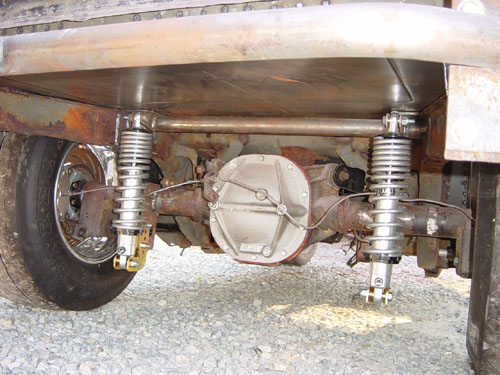 QA1 coil-over kit
Fast forward to September 11, 2005. I picked up my car from painter #2 who has had it since October 2003. With the paint still not completed I decided to move on and finish the chassis work. I took the car to gary Rohe of Performance Racecraft to narrow the rear end, add 9" housing ends, wheel tubs and install the rear coil-over suspension. He also fabricated the upper and lower control arms and replaced the rear sheet metal. I picked the car up two weeks later and delivered it to painter #3.